Safe Bus Travel
Safe School Bus Travel Video
Safe Bus Travel Brochure
This brochure can be used by operators and schools to educate school students on safe behaviour on buses.
A digital copy is available for download below.
BusVic members can request print copies of the brochure - please contact Lauren Bradford at lbradford@busvic.asn.au.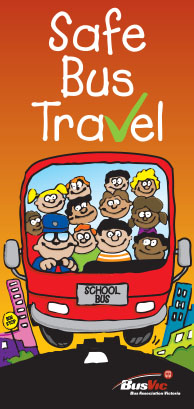 Safe Bus Travel Poster
This downloadable A4 colour poster promotes the Safe Bus Travel message that can be displayed on your school notice boards and elsewhere.